LITTLE VALLEY — Shoppers across Cattaraugus County will have the opportunity to get a jumpstart on their holiday purchases while supporting local artisans and manufacturers this weekend at the 9th annual W.I.L.M.A. Expo.
Also known as W.I.L.M.A. Woolly Bear Weekend, the free, two-day event will be held Saturday, 10 a.m. to 4 p.m., and Sunday, 11 a.m. to 3 p.m. It will be held rain or shine in both the corporate and domestic buildings on the county fairgrounds at 501 Erie St.
Organized by the Cattaraugus County Department of Economic Development, Planning and Tourism, W.I.L.M.A. (We Invite Local Manufacturing & Artisans) gives county residents the opportunity to show their support and to invest in their own community's businesses.
The event encourages people to shop local and promotes local businesses by showcasing the products of local artisans and manufacturers in Cattaraugus County.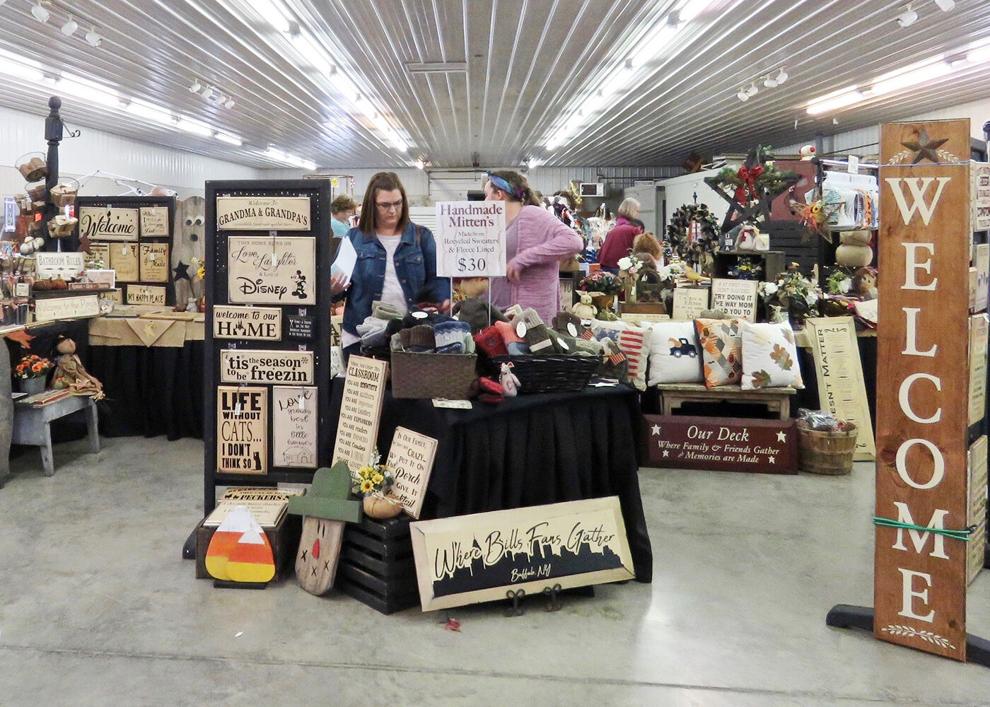 Spokesperson Deb Miller said last year's Fall Crawl went pretty well. She said the participating vendors saw quite a bit of traffic, but do much better at the regular W.I.L.M.A. event. According to Miller, organizers have seen a decline in their normal vendors due to the COVID-19 pandemic, but new vendors have stepped right in to fill the spots.
"The event will be back to normal this year at the fairgrounds," she said. "There have been no real changes, other than the vendors are safely spaced out and the walk path is quite wide in both buildings. There will be hand sanitizer at different locations and masks available for those that wish to wear one."
Shoppers should come early because the first 50 adults to arrive on Saturday will receive $5 in W.I.L.M.A. Bucks to spend at the vendors' tables, and the first 25 adults on Sunday will as well. Miller said three W.I.L.M.A. Bucks drawings will be held on Saturday at 4 p.m. — one for $75, another for $50 and the final drawing for $25. People need not be present to win.
A number of special activities are planned for both days including Chinese Auction raffles and a winter weather prediction by "WILMA" the woolly bear caterpillar.
According to the Old Farmer's Almanac, the woolly bear caterpillar, with its distinct segments of black and reddish-brown, has the reputation of being able to forecast the coming winter weather. Folklore says the wider the middle brown section is, the milder the coming winter will be. On the flip-side, a narrow brown band is said to predict a harsh winter.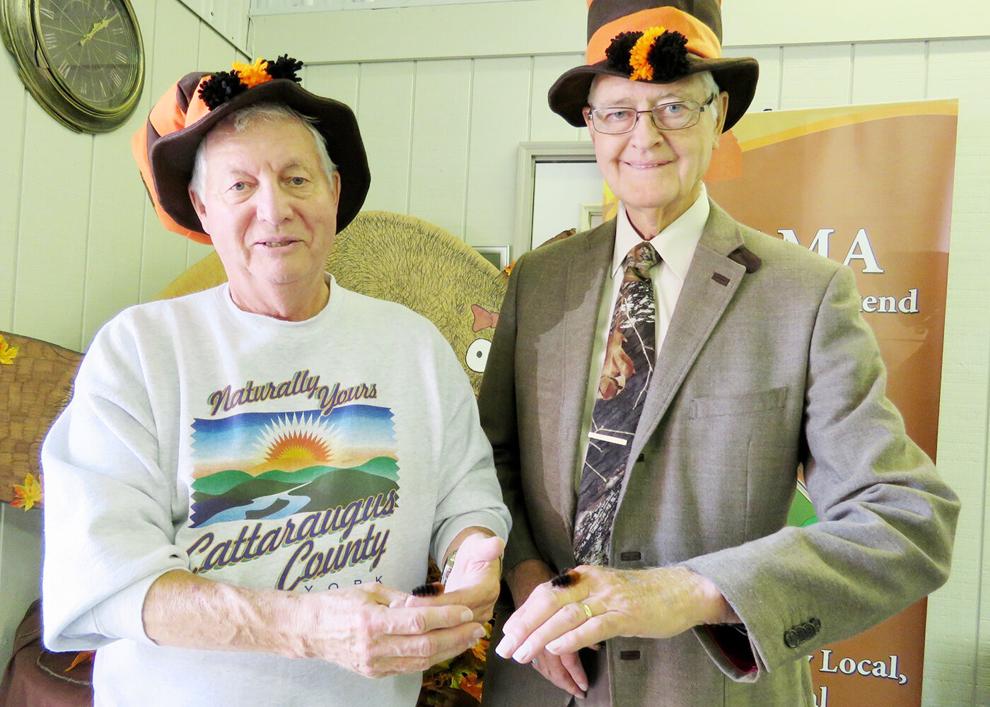 Among the local manufacturers and artisans registered to attend are:
• Baskets Plus, Jill Phillips: handmade wooden baskets, face painting
• Beth McIntyre: Color Street
• Cindy Loretto: crocheted items
• Clares Country Creations, Erica Baker: candles, knitted items, tie blankets
• Darque Pixie Designs, Tara and Larissa Bennett: Art
• Dee's Creations, Dee Tavano: wreaths for all seasons
• Empty Nest Creations, Sandy Peterson: rice bags, burp cloths, tag blankets, etc.
• Fat Root LLC, Jeff Vandecar: horseradish, garlic, honey, maple syrup products
• Fzl Designs, Raymond Jablonski: wood art
• Herbal Expressions: Crystal Abers
• Hot Off the Hooks Crochet, Erin Griffith: hats, scarves, etc.
• Jamie Baldwin: wooden signs
• Jane's Crafty Creations, Jane McMillen: wide variety of crafts
• Jean's Jams & Jellies, Jean Sheehy: jams, jellies, relishes, sauces, etc.
• Jill Muntz: wreaths, Christmas ornaments and decor
• Joyce Louser: towels, necklaces, baby blankets, etc.
• Marcia W Handmades, Marcia Wagner: yarn crafts
• Milk House Country Crafts, Noelle Lindner: floral wreaths, candles, chalkboards, etc.
• Papa's Products, Page Martin: scroll art, pens, bowls, toys
• Rose Garden, Rose Nuszkowski: stained glass ornaments
• Rustic Originals, Jodi Scanlan: primitive and country décor
• Slates by Joni, Joni Oliver: hand-painted slate
• Thirty-One Gifts, Lauren Bronneberg
• Tough Cookies, Ken Miller: assorted cookies and barn wood accessories
• Priscilla Snider: fabric crafted items
• Toni Reid: no-sew fabric ornaments, pins, yo-yos, barrettes, etc.
For more information, visit online at ccBizHelp.com or call (716) 938-2318.